Big Raven Farm Wedding Venue
Sale Price: $2,400.00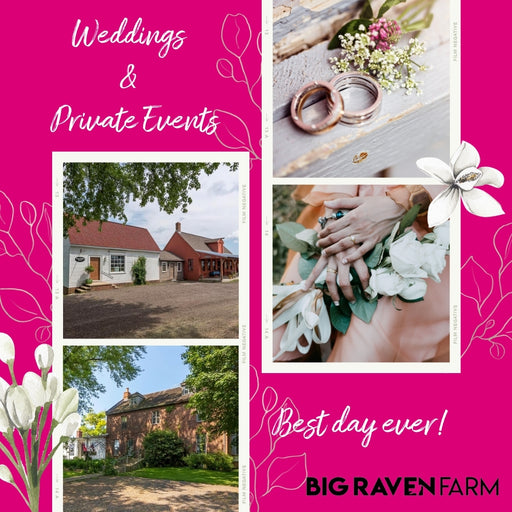 Weddings & Private Events
Big Raven Farm offers a perfect backdrop and exceptional venue for weddings and intimate events. Celebrate milestones and create lasting memories with your loved ones at our breathtaking event and retreat center in the heart of the beautiful Driftless region.
A romantic ambiance, sophisticated vibe, and a variety of exquisite healthy dishes all rolled into one for your event.
Big Raven Farm is strictly SMOKE-FREE. In consideration of

Big Raven

 Farm

's policy and other guests, please refrain from smoking within the farm premises.
[See more in our Big Raven Farm collection]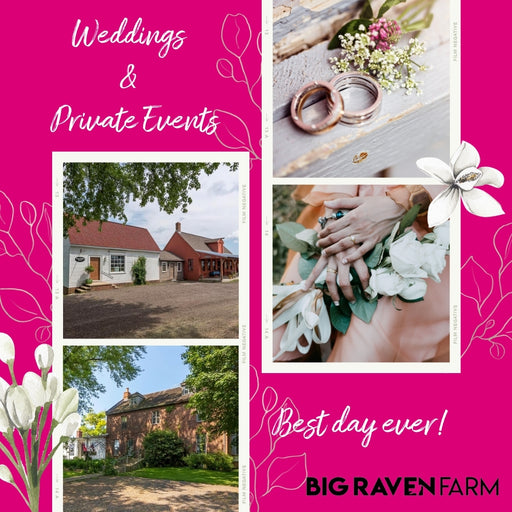 Have a question?
No problem! We're always here to help. Just click below for assistance.