Yoga Mat Gift Certificate $137
Sale Price: $137.00

What This Covers…
Standard yoga mats (a $137 value)
FREE shipping (in the Lower 48)
(Note that this only covers shipping to destinations inside the lower 48 United States. Shipping to other destinations may incur additional charges. Standard yoga mats include all Big Raven Originals and nearly all Guest Artist and Compassion Collection yoga mats.)
What Happens Next?
After you purchase a gift certificate, we'll create a beautiful digital image similar to the one shown here that you can print (or simply forward to the recipient). This digital gift certificate will contain a secret one-time-use promo code that the recipient can use at checkout to take $137 off their purchase.
Do I Have Other Options?
If this gift card package isn't exactly what you're looking for, we also offer the following:
What If I Have Questions?
Because we're ALL about service here at Big Raven Yoga, please feel free to reach out to us by email at hello@bigravenyoga.com or to me personally at 301-706-9163. I'm always super happy to help!
[See more in our Gift Certificates collection]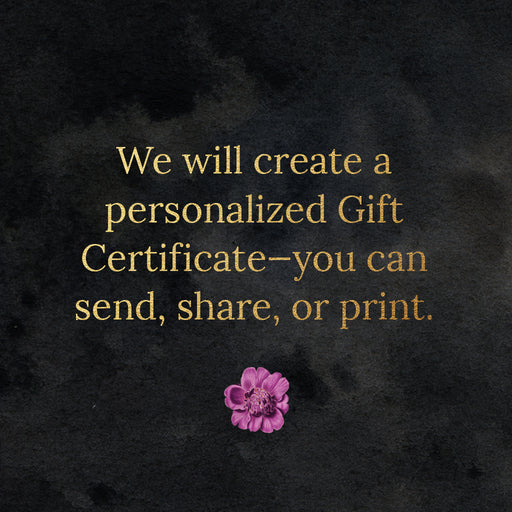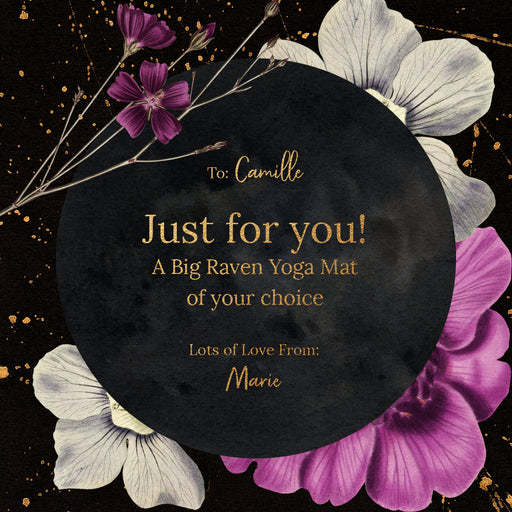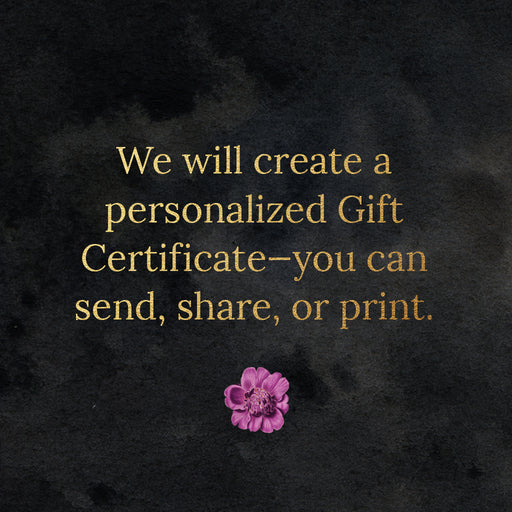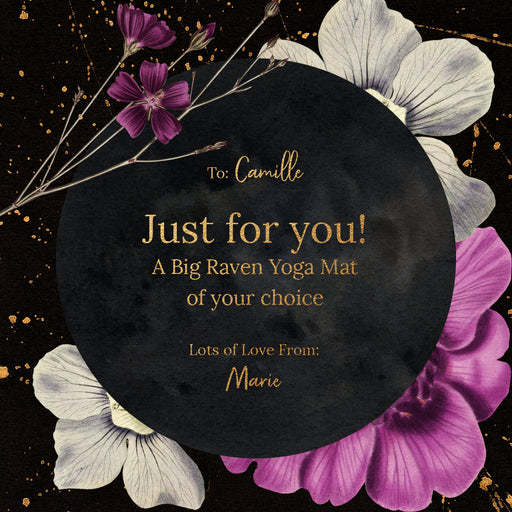 Have a question?
No problem! We're always here to help. Just click below for assistance.